Say Hello to Thicker and Denser Hair!
Stop excessive hair fall and receding hairline before it's too late! Revive your crowning glory for thicker and denser hair with Svenson's latest cutting-edge formulation—A.P Hair Loss 4-6 Solution. It's goodbye to thinning hair, and hello to full, luscious locks!
Featuring patented cell-signaling technology and multi growth factors, with proven efficacy in hair follicles stimulation, this formulation awakens, boost and stimulate hair stem cells to promote fuller and thicker hair
while kick-starting new hair growth.
Scientifically formulated by scientists and dermatologists with the hair loss condition of alopecia in mind, the A.P Hair Loss 4-6 Solution was conceived using the most advanced ingredients and sophisticated scientific technology. Other than strengthening weak hair and boosts new growth, this formulation also reactivates melanocyte stem cells (McSCs) to prevent premature greying hair strands.
PATENTED TECHNOLOGY EXOSOME THERAPY
A patented method of cell culturing and extraction of functional biomolecules such as growth factors, peptides, lipids, and amino acids. These biomolecules are vital mediators of cell-to-cell communication for cellular repair or regeneration.
The Exosome Therapy biomolecules in the A.P Hair Loss 4-6 solution are of a comprehensive profile to promote a healthy hair cycle, and it is further enhanced with other key active ingredients in the solution:
PDRN PDRN is also known as Salmon DNA - a potent bio-stimulator that aids in cell repair and rejuvenation when delivered to scalp. Its high bioavailability ensures it is readily absorbed by hair roots and follicles to stimulate new growth of healthier, lusher locks.
Polygonum Multiflorum [He Shou Wu] Extract This extract is known to revive thick hair growth, in light of its ability to increase the number and size of hair follicles.  The melanocytes, the stem cells in follicles responsible for your hair colour, in follicles are also reactivated to prevent premature greying hair strands.
Multi Growth Factor Complex A synergistic blend of biomimetic peptides engineered to stimulate growth factors; to promote hair follicle stem cells and strengthen the hair bulb. Peptides are important to attain healthy hair as it causes cell behaviour changes such as inhibiting DHT formation, prevent follicle miniaturisation, and promote healthier hair growth.
A single treatment to address two concerns – reduce thinning hair and prevent premature greying hair strands at a first-time trial price of RM98. So, what are you waiting for? Schedule your long overdue hair treatment now!
SAFE MANAGEMENT MEASURES STAY SAFE,
STAY VIGILANT

Mandatory completion of visitors Declaration form for contact tracing & temperature taking.

Observe minimum 1 metre social distancing at all times.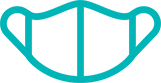 MASKS ARE WORN AT ALL TIMES & additional protective gears during treatment.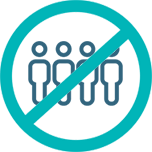 STAGGERED WORKING HOURS & LIMITED APPOINTMENT SLOTS to avoid crowding.

REGULAR USE OF HAND SANITISER & frequent hand wash is encouraged.

REGULAR DISINFECTION of high-touch areas.

Seek medical advice and reschedule your appointments if you are unwell.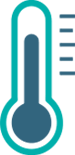 Temperature checks twice a day of staff & those with readings 37.5 degrees and above are to stay or return home.

Sign Me Up!

>