Holistic Hair & Scalp
Improvement
Take advantage of our 4 signature treatments today!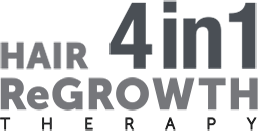 at
RM73 only (worth RM710) 90% OFF
Advanced technology with proven track record is what put us at the top of the game in the industry. Our renowned trichologists have successfully cultivated formulas in preventing hair loss and promote healthy hair growth that work for our clients across regions.
Speak to us today for the right solution that best suits your need and
regain that healthy looking hair.
WHAT DO YOU GET FROM THESE TREATMENTS
Corrective Deep Cleansing
An antibacterial cleansing lotion free of SLSs & Parabens, to reduce sebum, heal & soothe existing break out or dandruff to aid healthy hair growth.
Active ingredients
Potassium Azeloyl Diglycinate (PAD)
Promotes sebum regulation, pimple healing & skin hydration
Sulphur
Treats dandruff, reduces itch, prevents bacteria, promotes healthy scalp & hair growth
Allantoin
Promotes skin cell renewal, aids in wound healing & boosts hydration
High Frequency
A non-invasive high-frequency tool using a low-powered electric current that is safe & gentle on the scalp to remove bacteria & stimulate blood circulation for healthy hair growth. Especially ideal for humid climate where bacterial thrives.
Balance Sebum Control Treatment
A cleansing procedure to get rid of hair & scalp excess oil, controls sebum production & strengthen hair roots.
Active ingredients
Tiolisina Complex
Improves itchy & greasy scalp
Glycolic Acid
Exfoliates, unclogs follicles & prevents bacterial build-up
Ayurvedica Mix
For deep nourishment, improves blood circulation & relieves itchy scalp
Chromolight Therapy
A therapeutic 3-fan speed control with heated & cool air to gently dry your hair as well as stimulate hair growth. Removes odour, irritation & reduces bacteria growth from scalp with LED technology, through blue & red LED light plus ozone function.
Recommended for those who are prone to hair fall, spot balding, fine & limp hair.
SAFE MANAGEMENT MEASURES STAY SAFE,
STAY VIGILANT

Mandatory completion of visitors Declaration form for contact tracing & temperature taking.

Observe minimum 1 metre social distancing at all times.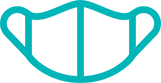 MASKS ARE WORN AT ALL TIMES & additional protective gears during treatment.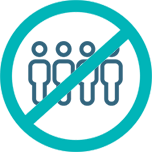 STAGGERED WORKING HOURS & LIMITED APPOINTMENT SLOTS to avoid crowding.

REGULAR USE OF HAND SANITISER & frequent hand wash is encouraged.

REGULAR DISINFECTION of high-touch areas.

Seek medical advice and reschedule your appointments if you are unwell.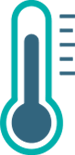 Temperature checks twice a day of staff & those with readings 37.5 degrees and above are to stay or return home.
Sign Me Up!